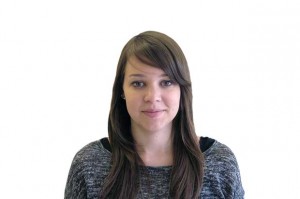 Amy Stubbs, Creative Director

It is a week into December. What seemed to be in the distant future is now only a few weeks away, and your holiday shopping list looms overhead—unless you're one of the few people who already have all their gifts wrapped and under the tree.
Whoever you are, we all know those one or two people who have everything, need nothing and are impossible to buy for.
Let's face it: after surviving another year of Black Friday and Cyber Monday, most of us want to avoid the shopping mall and wonder whether our family and friends will really need or enjoy those shiny consumer goods anyway.
Whether it's via email, or the overly-enthusiastic, vest wearing street fundraiser standing out in the frigid Canadian winter, the idea of giving a gift of charity has crossed all of our minds as a suitable way to check this last person off the list.
Though we may be tempted to delete or avoid these calls for help, all of these charity representatives do a great job of convincing us that their cause is the one most in need of our gifting dollars. So how are we to choose?
The recipient's interests and priorities should come into the decision-making process. That way, when they open the envelope telling them what their gift is going to support, they can feel a connection to the cause and still feel that you personally considered them in your choice to give a charitable gift.
If the recipient is keen on keeping up with current events, many organizations are, for example, supporting the Philippines Typhoon Haiyan disaster relief. Perhaps pick the charity you trust and offer your donations there in their name. If the remaining gift receiver is a parent or a student they may want to ensure that the less fortunate receive a good education. A $20 gift can purchase a brick to build a school through Free the Children, a Canadian charity that works internationally.
Instead of gifting a dollar amount, consider a charity that has more tangible benefits. Gifting a chicken, a goat, or safe water for example allows both you and the recipient to know the way in which the gift is changing the lives of those more in need. Would you rather have a tie or know that $30 provided 10 children medicine through World Vision? Would you rather have a gift set of beauty products you will never use or know that money went towards Plan Canada's fight for social justice of children in the developing world?
The World Wildlife Fund offers several price ranges for honorary adoption of different species of animals. You can, for example, "adopt" an African elephant for anywhere between $25 and $250. Each price point includes a kit containing items ranging from a certificate and photo at the starting end to gift bags and plush toy elephants for a bit more money.
The cute stuffed animals encourage spending a bit more to have something that can be wrapped and put under the tree. But depending on the age of your recipient, you both might prefer to know how those dollars would go to the cause. If these added benefits help you consider the breakdown of how much of your money is actually going towards the charity, know that many companies allow you to forgo these gimmicks altogether if you would rather all funds went directly to the cause.
Some administrative charges are necessary for charities to run, but some are not. If their breakdown of funds isn't transparently available online, you might want to pick another organization to support. The World Wildlife Fund, for example, has 84 per cent of donations going directly towards the program. A little over 81 per cent of World Vision's funds go directly to the cause, and a remarkable 90 cents on the dollar go directly to charity programs with Free the Children.
Maybe you're not convinced that the gift of charity is right for that special someone, but you still want to do something good. Many companies do offer merchandise in support of a cause. Consider supporting them over a box store purchase.
The trendy TOMS Shoes "One for One" movement provides shoes to needy children for every pair sold, so instead of buying knockoffs, spend a little more and know a pair is also going to someone in need. Operating on a similar program, Ten Tree Apparel plants ten trees for each item purchased.
Leave behind the hustle of Black Friday and Cyber Monday and opt instead for Giving Tuesday. Not only will you avoid the lineups, but both the giver and receiver will feel better knowing that they have done some good this holiday season.