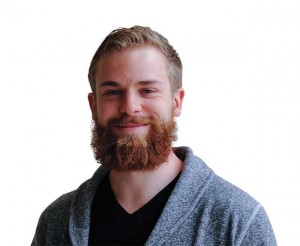 Adam Kozak, Senior Reporter

A $5.2 billion deal was recently reached between Rogers and the NHL that will change the sport viewing landscape for the next 12 years. Millions of dollars in ad revenue will be funneled through different channels, hockey TV personalities will be cut, and more than one hockey game will be broadcast on Saturday nights.
But all I could think of is, will Don Cherry still be on Coach's Corner?
As a hockey fan, I'm happy to watch the games on whatever network is showing them. Although I have my favourite broadcasters, I choose to watch games based on whether one of my favourite teams or players is playing. If there's more than one game on at a time, I'll go with the closest game. If my favourite play-by-play guy happens to be doing the game: fantastic. But if not, ho-hum.
And then there are Saturday nights, where the center of the hockey universe gets a jolt of adrenaline in the form of a 79 year-old, white-haired hockey lifer who has referred to himself as a pitbull. Don Cherry's built himself up over a 30-year broadcasting career to be named one of the top 10 Canadians by the CBC's The Greatest Canadian. He's accomplished this reputation by speaking unabashedly about what he believes in: whether it's supporting the troops, NHL rule changes, his stance on Europeans – his segment is hockey with a touch of society.
Take this for example: during first intermission in a Saturday night game against Buffalo, all of the reporters in the Foster Hewitt Media Gondola race to the one television and huddle around to watch Coach's Corner. Some laugh and some snicker, but everyone watches. Why? Because he makes things interesting.
He's a personality that provides genuine insight into hockey and hockey culture, from Canadian pride, to the troops, to wearing funny suits. He does all of it like no other. Just try matching him up in terms of uniqueness to any other broadcaster out there—everyone else falls short.
In Coach's Corner, you get content from Cherry you wouldn't see anywhere else, and in a tone unlike any other. One perfect example came last week, when he talked about fighting—the most hot-button issue in the game right now. It's what abortion is to ethics. Yet there Cherry is, making a small nuanced point about the difference between fighting in a rage and not. The video clips he used seem innocuous to even the trained eye—I'd wager that most broadcasters would find it awfully difficult to say something prescient about them when stacked up side-by-side. Yet that's where Cherry's at his best. Hockey reporters like to say they don't need to have played the game to write about it, and I agree, but someone who does have experience like Cherry can provide insight that those who without it can't.
The only other hockey show that demands the attention of the hockey world is Hockeycentral @ Noon, owned interestingly enough by Rogers, which now gets full editorial control of Hockey Night in Canada. I myself and two other interns at The Hockey News had adjusted our lunchtime so that we could listen to the full hour. A show bubbling with the chemistry between Nick Kypreos, Doug MacLean and Darren Millard, the show has pedigree and a personality that would serve as a worthy replacement. And hey, it can still be called Coach's Corner if MacLean picks it up, since he was a former coach of the Florida Panthers. Few shows provide as many laughs per minute as these guys, yet they can't be Don.
In last week's segment, Cherry addressed the media for the first time since hearing the news, saying he wants to continue: "I know I'm good. I didn't fall off a turnip truck. I know everybody watches so all I'm saying is take it easy, don't try to ruin a good thing, just leave us alone and we'll be just as good next year," he said.
As of right now, the only reason for getting rid of Don Cherry would be for the sake of change itself. After 30 years, he's as fiery as ever, still providing unique hockey insight and toeing that line of what's right and what's wrong that's made him a unique Canadian icon. And like he said, he's still number one.
You can get rid of the Hockey Night in Canada theme song, but getting rid of Don Cherry? Ludicrous.